The 14th Annual IAPro Users Conference in San Diego saw a record turnout of customers in attendance! Conference highlights include...
Thirty-Four IAPro, BlueTeam, EIPro Training Sessions
An array of training sessions covering a variety of beginning to advanced IAPro, BlueTeam and EIPro features and usage models.
IA/OPS Fundamentals Training
Lou Reiter had a full house to attend morning training sessions "Current challenges to the IA/OPS process" and "Fundamentals of conducting a reasonable IA investigation"
Seattle Police Department Consent Decree Progress Report
Seattle Police Department conducted a fascinating presentation on their efforts in responding to the US DOJ Consent Decree, and other interesting uses of IAPro and BlueTeam at their Department.
P-FAS analytical interface
The Police Force Analysis System™ (P-FAS), launched in 2015, by policing strategy consultants Sanford, Olson and Scales, LLC was presented by Bob Scales of that Company.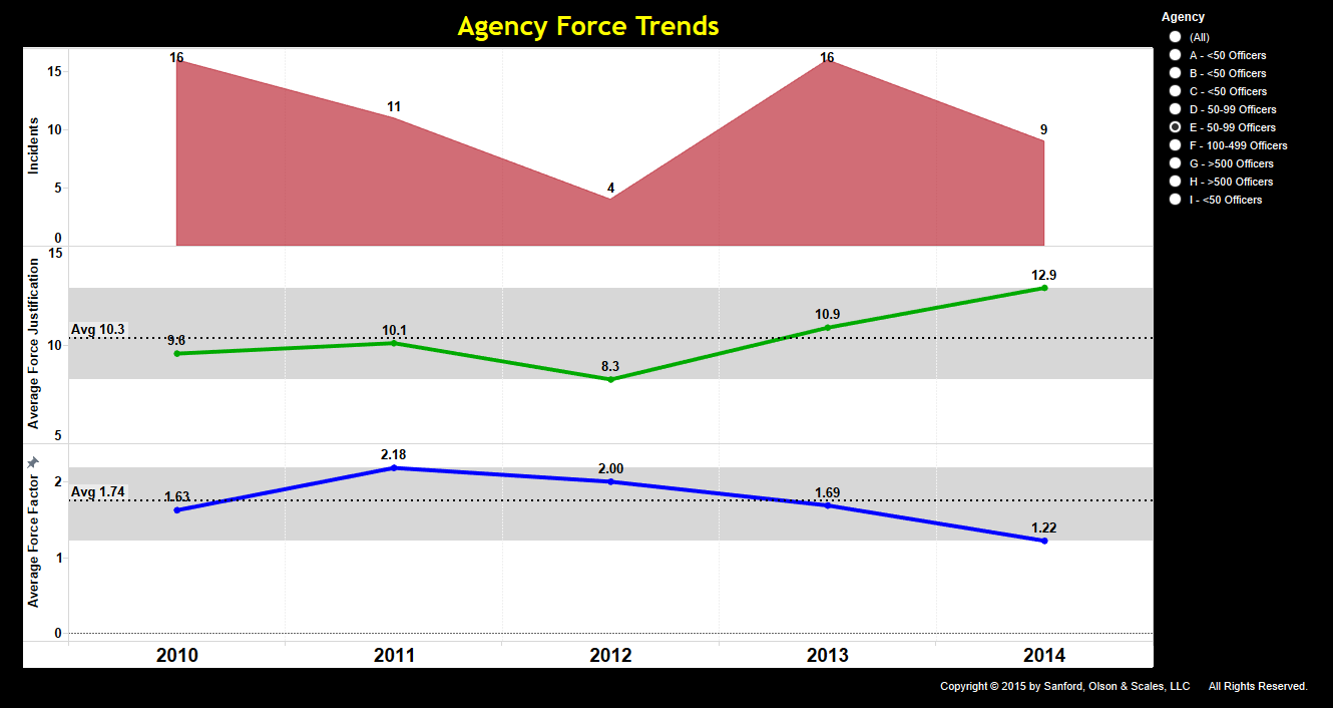 P-FAS offers advanced use-of-force analytic dashboards to Police Departments using IAPro/BlueTeam and similar solutions.
We'd like to express our appreciation to our staff and trainers for all their planning, effort and hard work! The users conferences have become significant projects, and are hugely valuable to our customers.
We hope to see everyone next year at the 15th Annual IAPro & BlueTeam Users Conference at the Gaylord Opryland Resort & Convention Center, Tuesday November 19th through Thursday November 21th, 2019.