CI Technologies announces the Fourteenth Annual IAPro Users Conference
The conference will be held in San Diego, California at the Paradise Point Hotel and Spa, Tuesday November 13th – Thursday November 15th, 2018. The conference is open to all current IAPro, EIPro and BlueTeam users (new and advanced) as well as all prospective customers.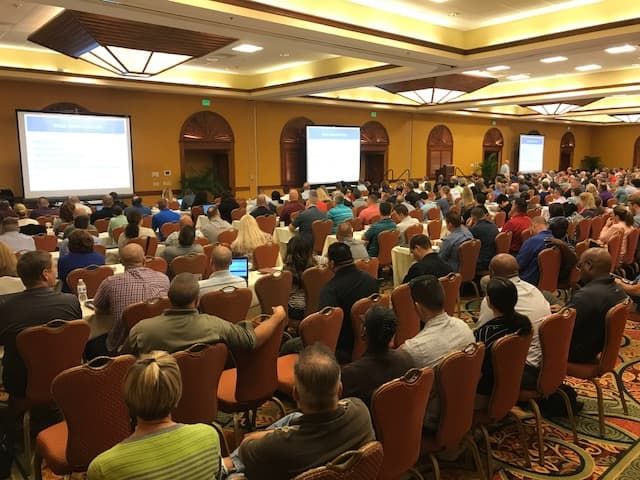 Registration begins at 3:00 p.m. on Monday, November 12th, 2018.
Conference Content
Sessions supporting advanced usage of IAPro, EIPro and BlueTeam
VIP guest speakers and trainers
Basic training A to Z multi-day track for new users
For executive-level attendees, a "Best practices" track covering trends, consent decree, EI, Police, critical incident and other topics of interest
Customer feedback sessions
The popular one-on-one Q & A Sessions with our training staff
Review of new features in the latest release
Invaluable opportunities to meet and network with fellow users
Join us early for the weekend 2018 Veterans Day Weekend Events And San Diego Area Points of Interest! • Veterans Parade on Harbor Drive • Veterans Day on the USS Midway Aircraft • Tour the Carrier Museum • Seaworld San Diego • San Diego Zoo and San Diego Safari Park • Maritime Museum of San Diego • Legoland California • Balboa Park includes several museums: Air and Space Museum, Natural History Museum and The Hall of Champions • Paradise Point Hotel property has several amenities including: putting golf, biking, tennis, watersports, marina and beaches
Equipment
In order for attendees to get the most out of this conference we suggest bringing a laptop computer. CI Technologies staff will be installing a demo version of IAPro during registration night.
The attendee or your IT staff may also contact Support at 800.620.8504 ext 702 no later than Tuesday, October 31st, 2018 for assistance installing the training version on your laptop prior to the conference. If this option is chosen, you will still need to stop by the registration table Monday morning to pick up your conference materials.
Please ensure that your IT staff has given you Administrative rights to the laptop so that we may install the training database for you. Installation will occur Monday afternoon November 12th from 3:00 pm until 7:00 pm prior to the conference beginning.
Conference Attire
Comfortable clothing is recommended, Business Casual, jeans, etc. The conference rooms tend to be on the cool side so you may want to bring a light jacket.
Location and Lodging
Paradise Point Hotel and Spa
1404 Vacation Road
San Diego, CA 92109
The conference room rate is $ 153.00 ($174.72 with taxes and fees - single or double). Room reservations are the responsibility of each attendee.
In order to hold a room reservation, a credit card is required. A deposit of the first night room rate is also required. Reservations received after October 10th, 2018 will be provided on a space available basis at the prevailing rate; not at the listed conference rate.
Guaranteed rooms not utilized or canceled will be billed as a no--show to the guaranteeing credit card or a loss of cash deposit. Individual hotel reservations are the responsibility of the attendees.
Please note that the cutoff date for reservations under the group rate is October 10th, 2018.
Reservations
Reservations can be telephoned directly to the Hotel at (858) 274-4630. In order to receive the group rate, callers must make their reservations on or before the cut-off date of November 1st, 2018 and identify their affiliation with group code 2018IAPROConference. Rates cannot be changed at check-in or check-out for guests who fail to identify their affiliation at the time the reservation is made.
Transportation is offered via local taxi services. Rental cars are not needed once you arrive at the hotel!
If however, you do bring a car please be advised you will be responsible for the hotel's daily fee for each vehicle parked there - this is a $20/day charge.
To contact CI Technologies regarding conference registration and information please call 800.620.8504 ext 725 or email conference@iapro.com