July 28th 2020
NEW CUSTOMERS SURGE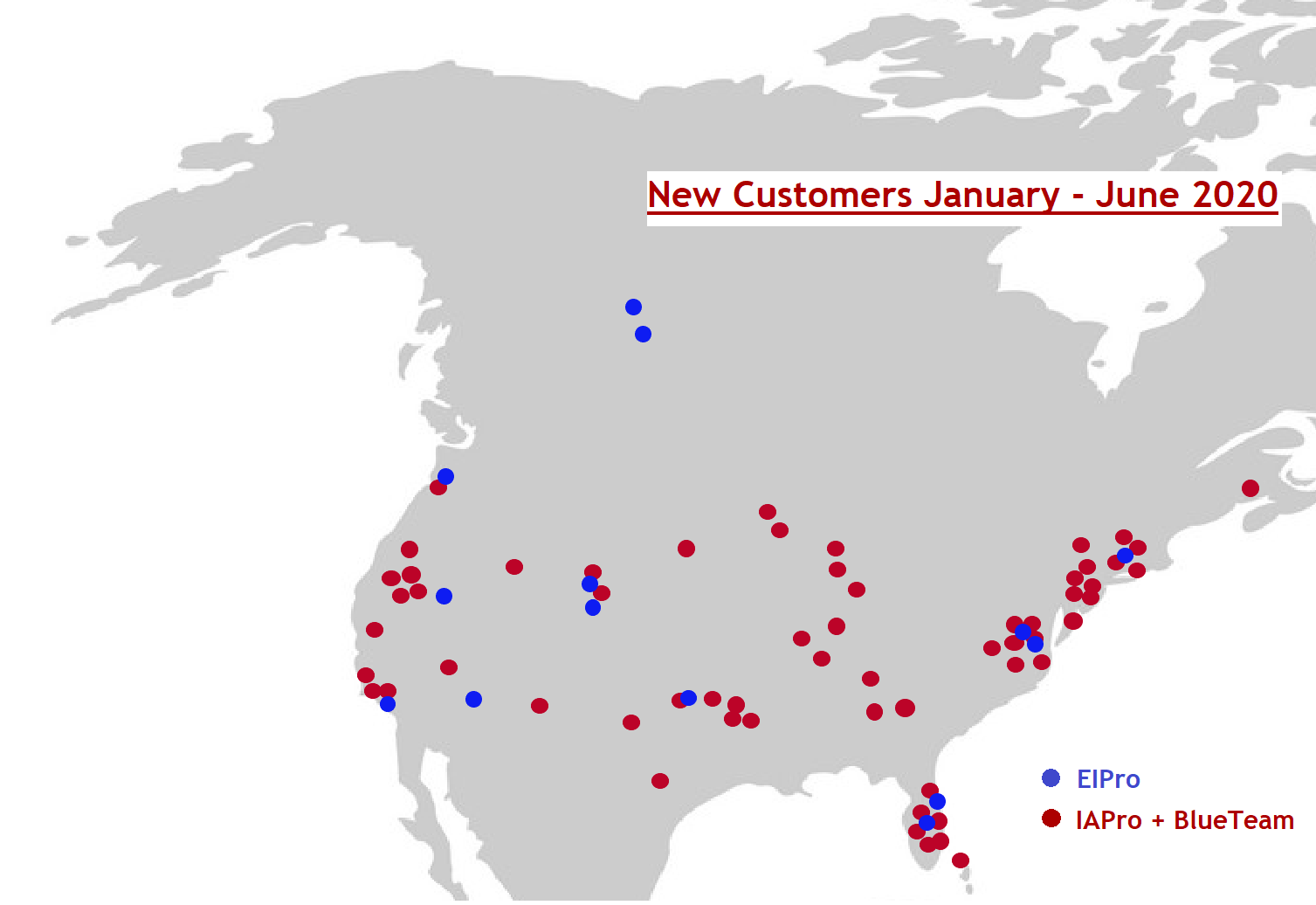 2020 has seen an unprecedented surge in sales of IAPro, BlueTeam and EIPro!
The addition of new technical support staff and trainers in 2019 fortunately positioned us to progress new customer implementations at a rapid pace this year.
In the meantime, our implementation services have made the shift to remote training, data integration and data migration as we bring new customers on-board during the coronavirus pandemic.