Supporting Police Integrity "Down Under"
Forming an in-depth understanding of the evolving needs of Professional and Ethical Standards in Australian Policing has been essential to our company's expansion into that market. CI Technologies staff keep in close touch with Australian customers' needs through regular communication, periodic on-site visits, and user conferences each year.
Meeting Police Integrity needs on a large scale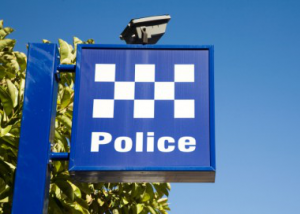 Use over large geographical areas down under has resulted in improvements that enable IAPro and BlueTeam to better support wide-area use by front-line as well as Ethical Standards staff. Enhancements of BlueTeam's early intervention, reporting and case management features make it an exceptional platform for front-line supervisory support.
Supporting EI with integrated data and EIPro at Northern Territory Police Force
Data integration processes built by 8 Minute Consulting, an IAPro solution provider in Wellington New Zealand integrate data from external systems into our solution platform at Northern Territory Police. These data, coupled with information captured directly, are accessed and analyzed in real-time by our Company's EIPro software.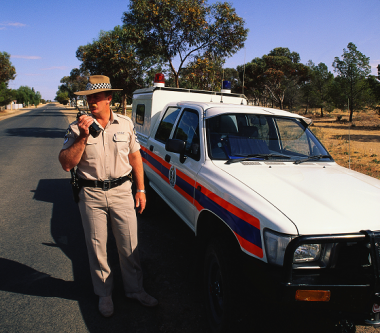 Our Australian Clients
Western Australia Police Service
Western Australia Police Force, or WAF, is responsible for policing the largest single police jurisdiction in the world, which comprises an area covering 2.5 million square kilometres. Its 6,318 employees include 4,993 sworn police officers. IAPro is currently being used by WAP public complaints, risk assessment and internal affairs units to assist in upholding the integrity and effectiveness of their Service.
Introduction of BlueTeam for use Statewide commenced in July 2012. With its enhanced use-of-force and drug test reporting, BlueTeam incorporates important new features requested by WAP that benefit Police forces in Australia and beyond.
South Australia Police
In 2007, CI Technologies also welcomed South Australia Police (SAPOL) as our second addition to the IAPro & BlueTeam Australian customer-base.
The SAPOL implementation included data conversion, creation of a HR integration process, and on-site training of their staff in Adelaide, South Australia. Along with IAPro, BlueTeam has provided key frontline support to SAPOL Professional Standards over the years.
Tasmania Police
In 2009, CI Technologies installed and trained Tasmainia Police (TASPOL) as the third IAPro & BlueTeam Australian customer. As part of the installation, an integration process that ties-in employee information from the TASPOL HR system was built, tested and put into production.
Northern Territory Police
In August 2011 CI Technologies training and data migration staff traveled to Darwin to implement IAPro and BlueTeam into production use. Services provided included training, migration of data from the formerly used complaints system, and HR integration process.
New South Wales Police
After extensive preparations including data migration, HR integration and the training of 600+ users, production use of IAPro by NSWPF Professional Standards Command commenced in April 2018. In 2020 BlueTeam joined IAPro in state-wide use by frontline elements.
Annual Australasian Users Conferences
Our annual Australasian Users conference have provided invaluable learning opportunities for company and customer attendees alike. Open to customers and prospective customers, past conferences have been held in Alice Springs, NT and Sydney NSW.
After the necessary pause due to COVID, we look forward to resumption of customer-site visits by our product specialists and our Australasian user conferences in 2022.